When you create an online store on Shopify, you gain access to a wide range of features like third-party apps, payment integrations, and analytics tools. However, you might notice that Shopify automatically adds the phrase "Powered by Shopify" to the footer of your website. While some store owners don't mind it, others find it interferes with their branding and design.
If you want to remove the "Powered by Shopify" language from your store, follow these simple steps:
Log in to your Shopify admin panel and go to "Online Store," then "Themes."

Click "Edit Default content" on the theme you want to edit.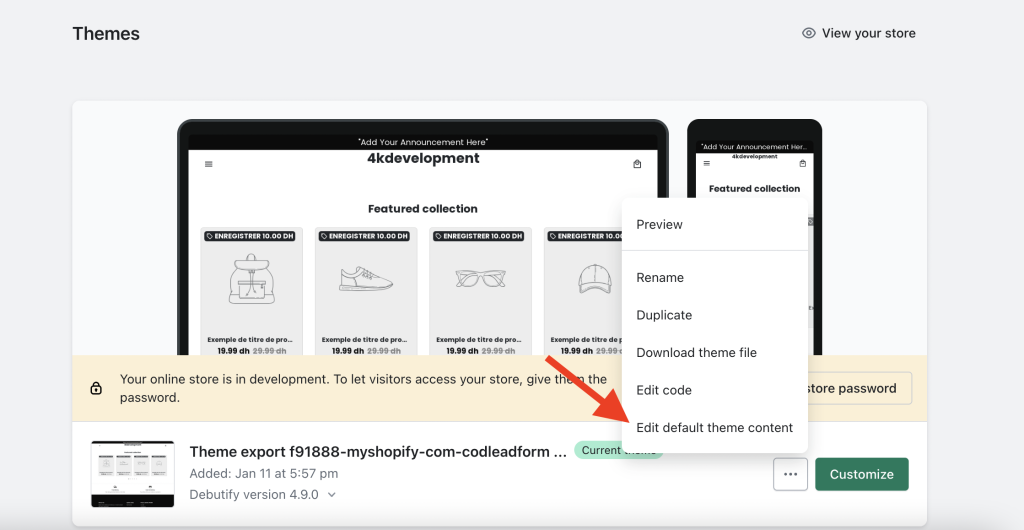 Use the "Search translations" box and type "powered" to find where "Powered by Shopify" appears.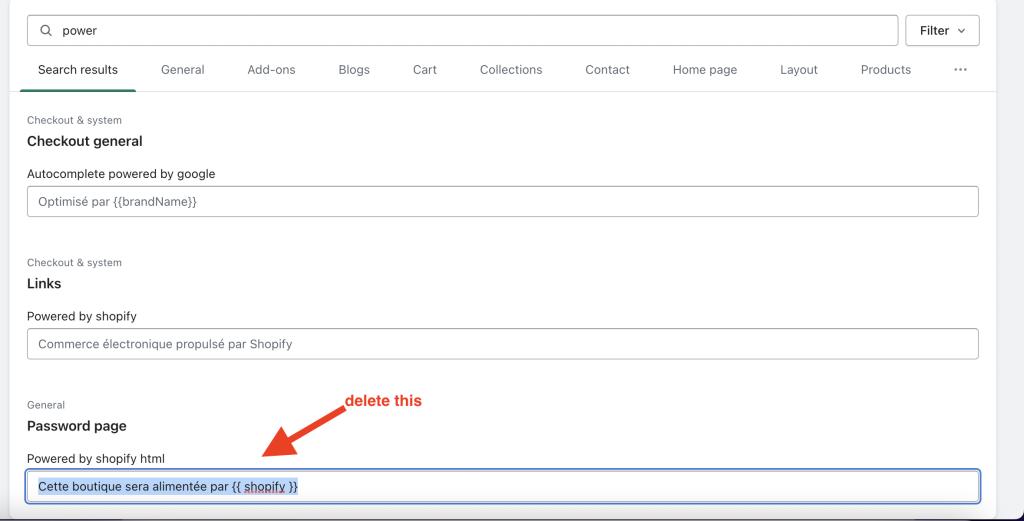 Delete the text in the "Powered by Shopify" box or hit the space bar while the cursor is in the box.
If you have an "Opening Soon" page, repeat the previous step in the Shopify HTML box to remove the text.
Click "Save" in the top right corner to apply the changes, and check your store by clicking "Online store" and then "View your store" to ensure the text is gone.
Keep these considerations in mind:
Contact Shopify support if you need help or have questions during the process.
You can only remove the tagline from purchased themes, and you must remove it individually for each theme you use.
If you're using a free theme, reach out to Shopify support for guidance on removing the "Powered by Shopify" phrase.
Alternatively, you can replace it with your own brand tagline to personalize the footer.
Fortunately, removing the "Powered by Shopify" message won't affect any of the benefits you enjoy from using the platform. Your e-commerce site still has everything it needs to succeed, regardless of whether you choose to keep or remove the attribution.