hello, today I will show you how to add meta tags to the Shopify store in an easy way and from now you will start to add meta tags without any problem.
What is a meta tag?
Meta tags are snippets of text that describe a page's content; the meta tags don't appear on the page itself, but only in the page's source code. Meta tags are essentially little content descriptors that help tell search engines what a web page is about.
The only difference between tags you can see (on a blogpost, say) and tags you can't see is location: meta tags only exist in HTML, usually at the "head" of the page, and so are only visible to search engines (and people who know where to look). The "meta" stands for "metadata," which is the kind of data these tags provide – data about the data on your page.
Why do I need meta tags in my store?
Meta tags forms a base structure for ranking the Shopify store products, collection, categories and subcategory pages. They are a vital component for SEO – specifically optimizing each page with its On-Page components.
How to Add Meta Tags For Seo ?
Navigate to Products or Collections for adding SEO Meta tags..
Click on a product or collection to add Meta tags
Select button Edit website SEO in the Search engine listing preview section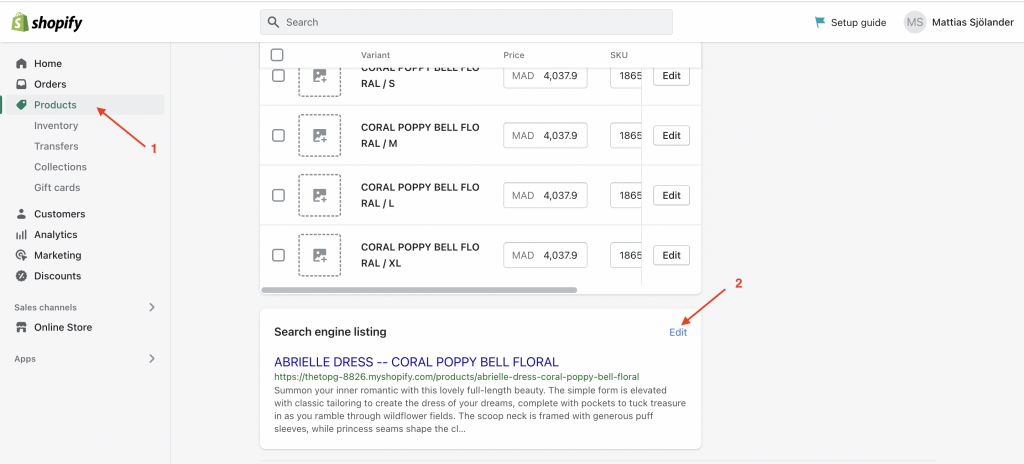 Enter the Page Title, Page Meta Description and its URL in the respective text boxes [For URL, only page/product name/collection name is to be specified. Use "-" instead of space between words in the URL]
Click Save to complete the process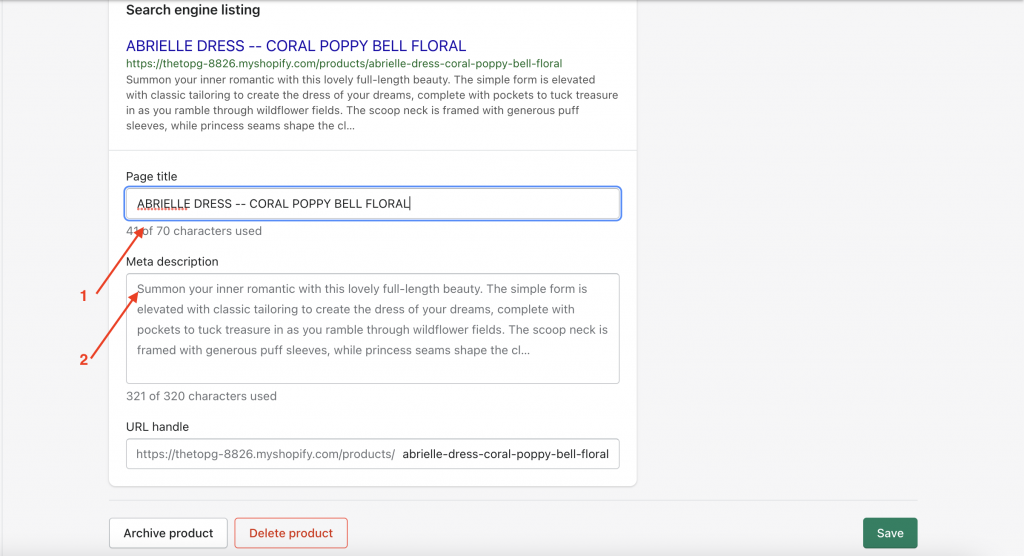 You can follow the same process to add Meta details for all pages, collections, categories, or subcategories in your Shopify Store.
if you want to have more advanced meta tags go to the Shopify app store and search for SEO apps you will find a lot of apps with good features